Fair Price Match Policy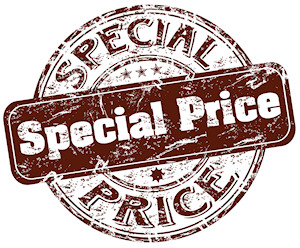 Where necessary we shall look to price match unless it will compromise our service.
We pride ourselves on providing first class products with a first class service and the old saying - 'you get what you pay for', is most often true. For this reason, we may not always be the cheapest in price, but we will always seek to be the best at what we do.
We understand that price is important and we have a Fair Price, Price Match Policy – if you think that you have found the same product or service somewhere else but for a lesser price, our Policy means that unless it will compromise our service and providing we are able to, we will match the price you have given to us. We reserve the right not to price match for whatever reason. Any price matching must be like-for- like i.e. the same product, the same extras, the same service offered and evidence of the alternative offer provided.
We greatly value you and welcome any questions, comments or queries you might have regarding our offers or prices. Please give us the opportunity to explain why an item is a particular price and the opportunity to review it if you feel you have found it for less somewhere else.